There are more than 90 million multicultural Americans of voting age in the United States. Winning elections in 2024 will undoubtedly be impacted by which candidate engages and motivates this influential voter segment. In an effort to help campaigns get to know – and reach – these pivotal voters, Katz Media Group has compiled voting and media behavior information for the top 25 Hispanic and Black DMAs.
Start learning more about the importance of multicultural voters below and click through to explore the DMAs!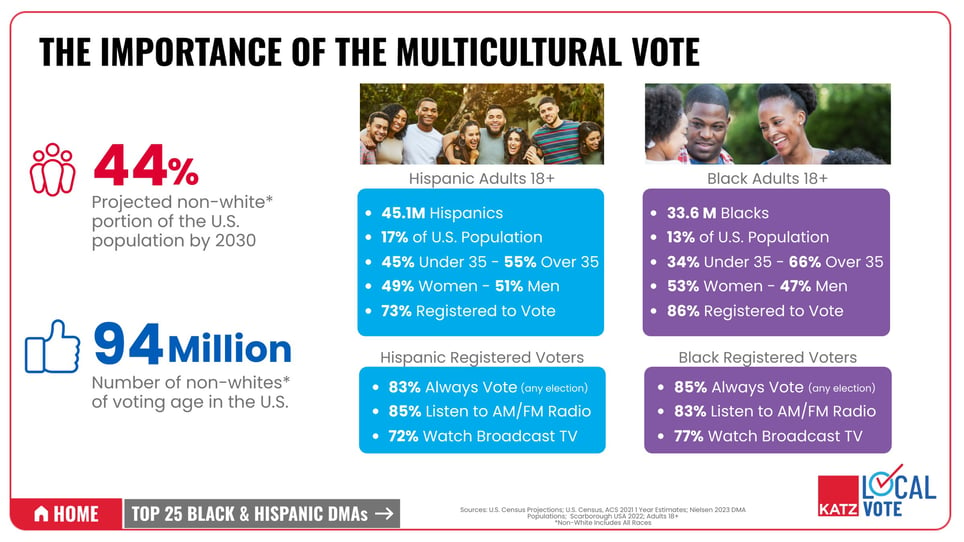 Click here to go to the Multicultural Vote.